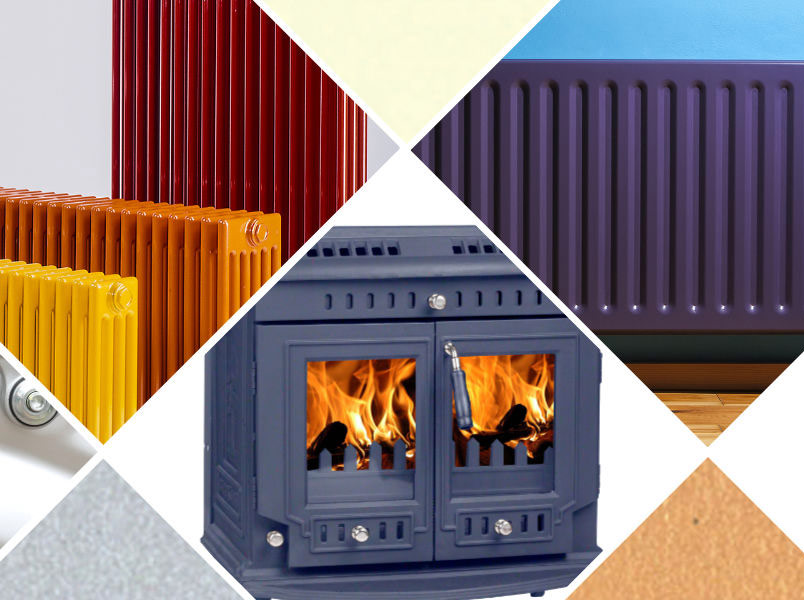 Welcome to Thermacure: The Home of Heat Resistant Paint
Thermacure Ltd is a UK supplier of heat resistant paint coatings and products primarily aimed for use with wood burning stoves, gas fires, BBQ's, chimineas and exhaust systems or other applications where heat resistance may be required.
Heat Resistant Paint, our core product, is a high quality fast drying, high temperature paint for use on many steel and cast iron products which reach temperatures of up to 650°C.
It is available in over 20 colours and is supplied in many different formats including 200ml and 400ml aerosols plus ½ litre, 1 litre, 5 litre and 20 litre tins.
Other products include Rope Seal Adhesive, Rope Seal, Rope Seal Packs, Stove and Glass Cleaner and Heat Resistant Tile Adhesive.
Suitable for:
Temperatures up to 650°C
Wood Burning Stoves
Radiators
Gas Fires
BBQ's & Chimineas
Exhaust Systems
Frequently Asked Questions
What can Thermacure heat resistant paint be used for?
Thermacure heat resistant, high temperature paint can be used for any application up to 650°C. This makes it ideal for use on numerous metal products such as wood burning stoves, fireplaces and gas fires, BBQs and chimineas, radiators and motorbike and car exhausts.
What colour options are available?
In addition to four shades of black, we offer coloured heat resistant paint in over 20 tasteful shades. From almond to mojave red and metallic blue, our extensive colour range gives you the option to be bold and create a statement piece for your home or garden.
What size options are available?
Our high temperate paint is available in five size options to cater for all jobs, however big or small. Our 200ml and 400ml aerosol sprays are ideal for smaller areas and touching up whilst our 500ml, 1L and 5L tins are more suited to larger applications where you plan on using a brush to apply the paint.
Do I need to do any preparation before applying heat resistant paint?
Yes – surface preparation to remove all rust, grease oil and dirt is essential for achieving the best possible finish for your product. Please see our preparation datasheet for a full guide.
How many coats of heat resistant paint are required and how long does it take to dry?
Thermacure paint products are designed as a one-coat coating but if more than one-coat is required the second coat should be applied whilst the first coat is still wet for best results.
The paint typically dries to touch in about 20 minutes and will dry to handle in about 2 hours. The paint will fully air dry without any heat in about 5 days.
Paint should always be applied in a well ventilated area whilst wearing appropriate protection (e.g. eyewear). Please see our painting datasheet for a full guide.
How do I order heat resistant paint?
You can buy our heat resistant paint in any size and colour by visiting our online shop. UK shipping costs are calculated by product weight. For non-UK orders please call +441942221945 to arrange shipping
How much does delivery cost?
Thermacure deliver to most areas of the UK. (See below for exceptions).
UK delivery costs are calculated by product weight. Our Rates are as follows:
0.0 – 4.9 kg = £9.99 +vat
5.0 – 19.9 kg = £10.99 +vat
20.0 – 39.9 kg = £19.99 +vat
Over 40.0 kg = £52.99 +vat
EXAMPLES: 1 x 400ml Aerosol, Delivery = £9.99 or 1 x 5kg Tin, Delivery = £10.99
All Orders are processed and dispatched within 5 working days from receipt of order.
All orders are sent by 24hr courier service (Monday to Friday only).
We are unable to deliver to Northern Ireland; the Isle of Man; the Isles of Scilly; the Isle of Wight and the Highlands and Islands Region.